Get the attention you deserve.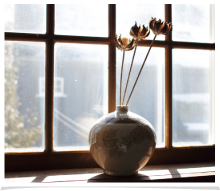 It is sometimes unclear where to turn with a moody, oppositional child who is not responding to traditional parental approaches, or when communication with a partner has become difficult to impossible. Perhaps it is your own personal struggle with depression or anxiety that brings you in.
Counseling is a confidential process designed to help you address your concerns, learn effective personal and interpersonal coping strategies, and come to a greater understanding of yourself. It involves developing a relationship between you and a trained clinician whom has the desire and willingness to help you accomplish your individual goals.
Focused on your mental health
Therapists at BGPS are a group of independent practitioners working together to offer our clients a full range of psychological services. Our clinical staff is ready to assist you with any mental health needs you may have, whether it be a developmental life transition or a more serious emotional crisis.
Due to the current climate, we are offering virtual and face-to-face appointments. Please check out our services page for additional information. For specific information, please contact your therapist.
Passionate about providing exceptional mental health services to Ozaukee, Milwaukee and Washington Counties, we utilize current and effective techniques to assess and treat each individual's unique circumstance. We very much look forward to working with you.